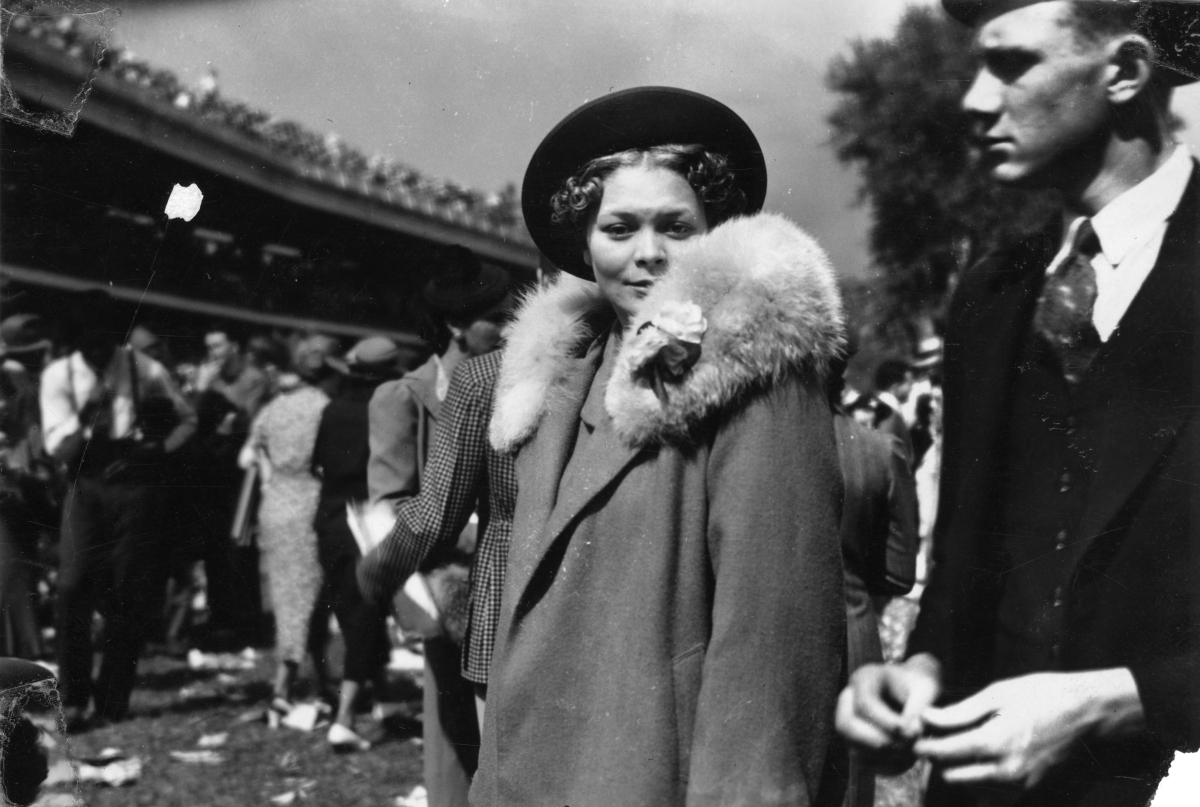 The Kentucky Derby is the longest, continuously running event in American sporting history. Longer than the World Series, the Indianapolis 500, the Masters, the Stanley Cup playoffs… it's got history and presence – and it's only TWO minutes long.
Oh, but those two minutes! Those two heart stopping minutes. They deserve a little get together.
Today FMG and I honored those two little minutes with a small get together – hats and seer sucker strongly encouraged, mint juleps not optional!
And I'm sorry to report that I was having such a wonderful time that I didn't take a single (not.even.one.) picture.
I wanted to keep the food simple, no fuss, and a little southern…
MENU:
pimento cheese and chicken salad tea sandwiches
carrots and cherry tomatoes
brie en croute (with cherries, walnuts and honey)
grapes
cheese cake bites
oatmeal cookies (my (so clever) equine reference)
DRINKS:
peach ginger iced tea
mint juleps
lemonade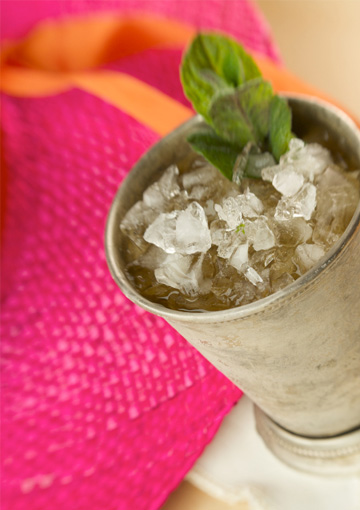 My mint juleps were pretty amazing, if I say so myself! Not to mention, SUPER easy. I made them in batches in a pitcher so that it was easy to self serve and I wasn't playing bar tender:
1 part mint infused simple syrup
2ish parts good quality kentucky bourbon
mint to garnish
crushed iced (I buy mine from Sonic. Why make my own when theirs is perfect?)
simple syrup:
– combine three cups water and three cups sugar over medium high heat and simmer until the sugar is completely dissolved
– chop or tear about 1/4 cup mint leaves
– remove simple syrup from heat and stir in mint leaves
– let cool completely
to make a small pitcher:
– tear a handful of mint leaves and add to simple syrup (for the bright green!)
– combine 1 cup simple syrup with 2 cups bourbon and stir well to combine
– fill cup with crushed ice and fill
– garnish with a mint leaf (because it's pretty!)
hostess hint:
Offer Perrier (or club soda) to "cut" the intensity of the mint julep for guests who are either not accustomed to bourbon or who need their drinks a little watered down. It's a good thing. 
Maybe next year I'll remember to take pictures!